Like some of its nearby proponent States (Arkansas, West Virginia), Ohio was originally dismissive of the Federal Government's decision to remove Hemp from the Restricted Substances list.  The US – particularly the Mid-West & Southern States – have not been favorable to the progress of legal cannabis, be it for recreational OR medical use.  One of the major reasons Hemp was approved in the December Farm Bill was because unlike its cousin, cannabis, Hemp has a very low average THC profile (<0.3% Tetrahydrocannabinol is the legal limit for approved Hemp products).  Added to this reduced risk of the psychoactive effects of THC, Hemp is known as a significant source of CBD – Cannabidiol.  Unlike THC, Cannabidiol does not cause a "high", but it does have many potential health benefits.  While progressive States like Colorado, Washington, California and many others have continued to flourish, some of the more "conservative & traditional" States like Ohio have decided to wait this one out on the sidelines of progress.  Much to the chagrin of a growing group of pro-CBD Ohioans, the Ohio Legislature upheld its ban of CBD products, regardless if its was sourced from Hemp or cannabis.
That was, until July 30th of this year when Gov. Mike DeWine presented the State's intentions to lift the hard ban and institute regulations on par with the Federal Gov't Farm Bill.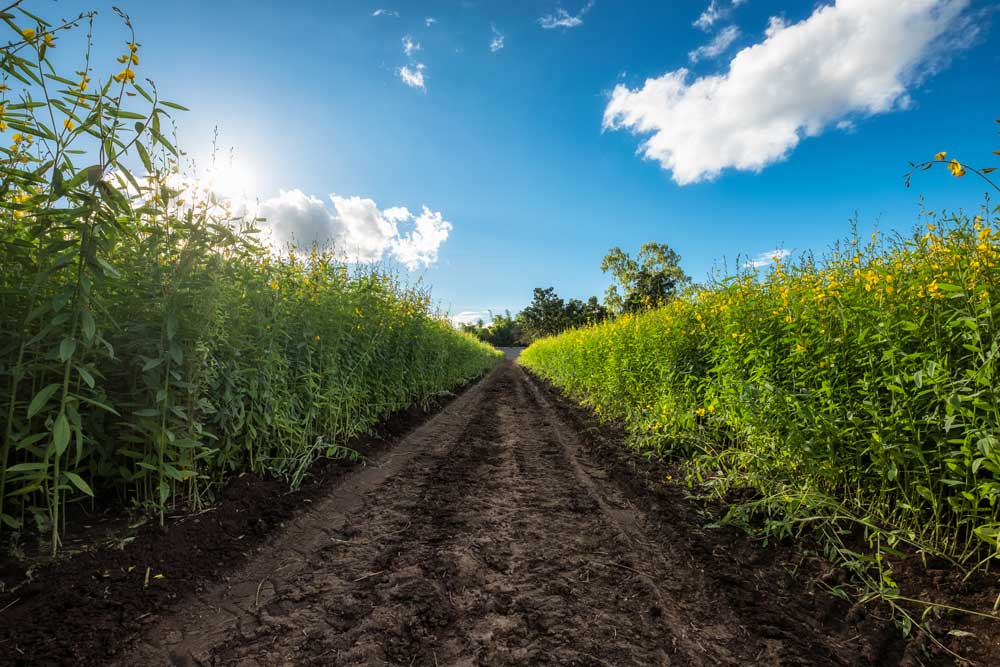 When asked about why they made this unexpected (but welcome) about-face-turn, State Representative Kyle Koehler was quoted as saying: "It is imperative that Ohio moves quickly, so that our farmers can take advantage of a domestic hemp marketplace, and catch up with our neighboring States".  No mention of Ohioans' right to access natural, plant-based treatment options like CBD… but we'll take what we can get.  Whether a State's hang-ups are related to socio-political concerns, legal roadblocks, cultural inhibitions or economical considerations, progress is progress. 
This development is not only significant for the State of Ohio, but the Federal push for Hemp's prominence as well.  Ohio was one of the most influential States not on board with legal, Hemp CBD. With their decision to walk-back on their ban of this potentially life-changing natural remedy, other States might start to reconsider their reservations about Hemp.  
Since Ohio has taken the all-important first steps of a 'Collectively Beneficial Direction', let's take a look at how the country is trending in terms of Hemp/CBD policies.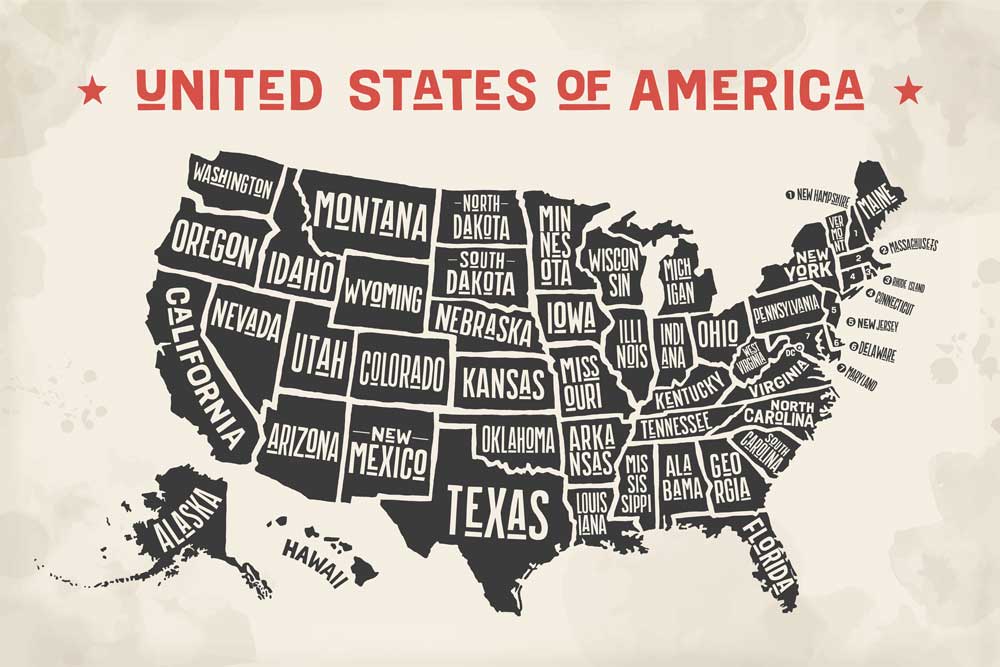 As of the summer of 2019, 33 States had already legalized cannabis in some form or other (recreational, medical, or both).  The  additional 17 States have also allowed CBD in one of its many forms (oil being the most common among these States.  That makes a solid 50 States that have approved CBD in one form or another, however there are further parameters to consider.
First, CBD is typically allowed by the non-cannabis States only for specific purposes (only as a treatment for certain conditions) and under strict limits on THC content (<0.3%).  Secondly, and much more confusingly, only 47 of the 50 major States (DC & Costa Rica were not factored in) have officially complied with the Farm Bill statutes since December 2018.  Idaho, South Dakota & Mississippi have not instituted State-regulated Hemp cultivation or processing. 
How does a State approve CBD without approving its source?! we can already hear you asking yourselves.  This is due to the fact that States like Mississippi have modified the existing legislation on CBD as permitting only cannabis sourced Cannabidiol, with a 15% CBD and <0.5% THC limits.  This development might seem confusing at first glance, but its inherently a positive example of "Medical Access Regulation" – i.e. permitting substances only for very specific treatments to particularly debilitating diseases or illnesses.  Mississippi passed this cannabis-CBD law with regards to epilepsy, stemming from research into its efficacy as a life-changing treatment for children suffering from severe seizures.
South Dakota, on the other side of the spectrum, has removed CBD from its definitions of cannabis but deferred it to the FDA's specific controlled substances (Schedule IV).  In doing so, S. Dakota has effectively put CBD in a a 'rock and a hard place' – not strictly illegal in the State, but with no official rulings on the source of the cannabinoid itself.  With Hemp still unapproved in the legislature, South Dakotans will seemingly be 'in waiting' as their Government weighs its position while looking to the FDA (who is also reviewing Cannabidiol in depth).
Suffice to say, the definitions of Hemp, its commercial products and research into the medical benefits of its derived substances (CBD, Hemp Seed Oil) need to be improved upon before any consensus can be reached among the 50 States.  Still, the fact that 47 States have towed-the-line within a calendar year of the Farm Bill being putting into action is a positive sign, to say the least.  With more attention from medical professionals, more economic activity and a healthy dialogue between policymakers and the people who rely on CBD, Americans should look forward to the Hemp future. 
A STATE-BY-STATE LOOK AT CBD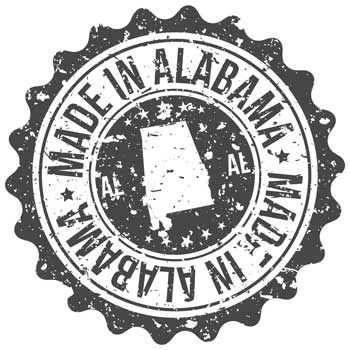 CBD Medically Legal (Hemp only)

Access to CBD through state-sponsored clinical trials, approval for serious medical condition(s) — "Leni's Law" & "Carly's Law"

No Cannabis Legalization

Industrial hemp research program to study benefits of hemp (industrial, medical)
Cannabis is both Medically, Recreationally Legal

Adopts industrial hemp regulation, research and testing through Commissioner of Natural Resources

Industrial hemp & cannabidiol definitions updated by the Federal Farm Bill (2018)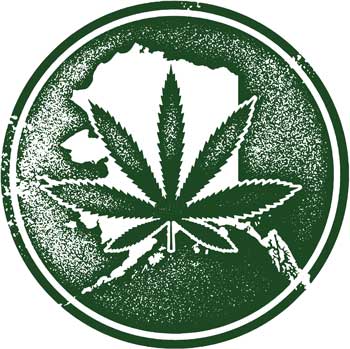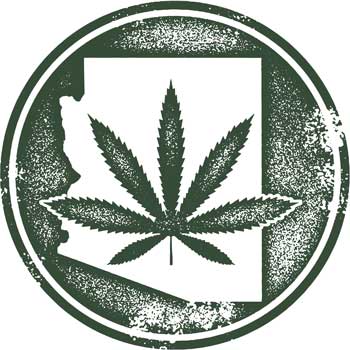 CBD Medically Legal (Hemp + Cannabis)

Cannabis Medically Legalized

AZDA (Arizona Department of Agriculture) to research growth, cultivation and marketing of information to public

Commercial hemp production, processing and manufacturing allowed
CBD Medically Legal (Hemp + Cannabis)

Cannabis Medically Legalized, licensed, approved by medical professional

Arkansas Industrial Hemp Program to research hemp (commercial, medical) for 10 years
State Plant Board to administer licenses, research & review effects of THC, CBD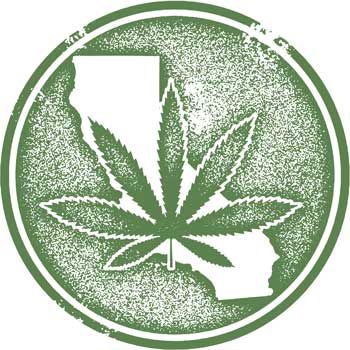 Cannabis is both Medically, Recreationally Legal

Hemp CBD + Cannabis CBD allowed for use, study

Overseen by the California Department of Food & Agriculture (CDFA)

Seed registration required
Federal Farm Bill (2018) authorized State to take over cultivation, monitoring, research of CBD
Cannabis is both Medically, Recreationally Legal (First to legalize in U.S.)

Commercial hemp program overseen by Industrial Committee Arkansas
Seed certification program
State institutions of education to research hemp seeds, CBD, cultivation
CBD legal (Cannabis, Hemp) medically without license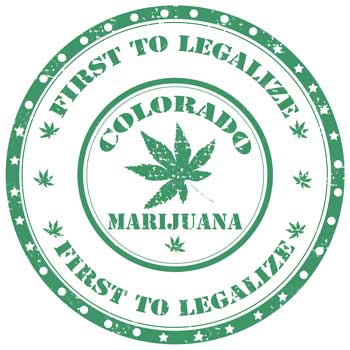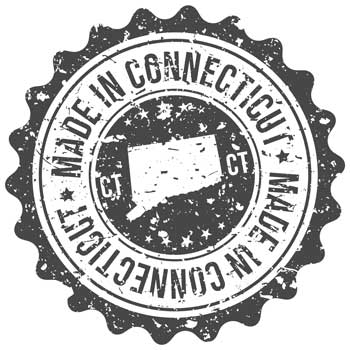 CBD Medically Legal (Hemp + Cannabis)

Cannabis Medically Legalized, licensed, approved by medical professional

Conneticut Department of Agriculture (CDA) to establish a pilot program to research, regulate hemp cultivation and research
Licenses required to cultivate hemp
Cannabis is only Medically Legal

Hemp is legal for medical use, commercial use
Cannabis for Recreational purposes is illegal
Delaware Department of Agriculture oversees cultivation, licenses research groups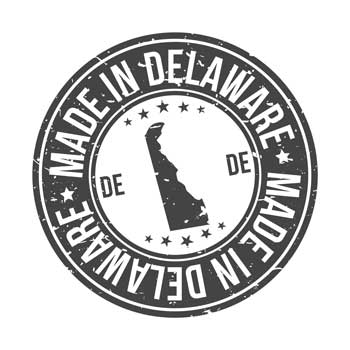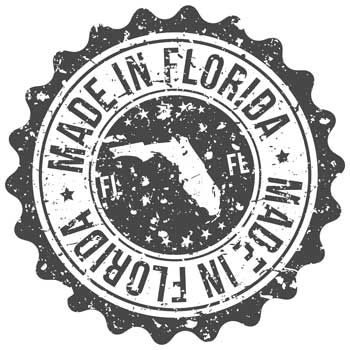 CBD Medically Legal (Hemp + Cannabis)

Cannabis Medically Legalized, licensed, approved by medical professional

Department of Agriculture & Consumer Services to partner with universities to conduct cultivation, processing and medical research
Reports from universities, Hemp pilot programs to be submitted to USDA within 2-5 years
Only CBD is Legal (licensed, approved by medical professional)

State Hemp program to conduct cultivation, breeding, development

Some universities to assist with research & development
Industrial, medical hemp products excluded from Cannabis definition/restrictions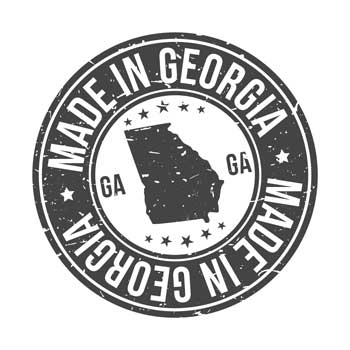 CBD Medically Legal (Hemp + Cannabis)

Cannabis Medically Legalized

Department of Agriculture oversees Hemp pilot program
Board of Agriculture can certify seeds, regulate industrial hemp
CBD Medically Legal (Hemp + Cannabis)

Cannabis Medically Legalized only

Department of Agriculture oversees Hemp pilot program
Higher education institutions to support research and test findings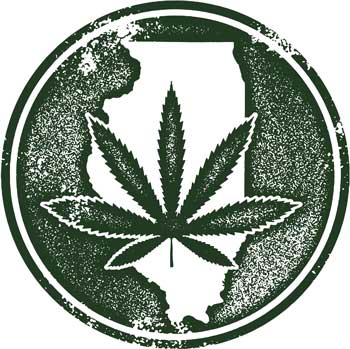 CBD Medically Legal (Hemp only)
Cannabis Medically Legalized, <0.3% THC only (Same regulation as Hemp)
Hemp license required, commercial growers can cultivate and conduct research
Cultivators need a Hemp Seed Production License
CBD Medically Legal (Hemp)
Cannabis Medically Legalized, CBD only (must be <0.3%, same regulations as Hemp)
Department of Agriculture & Land Stewardship oversees CBD licensing, inspections, upkeep
To submit a State plan to USDA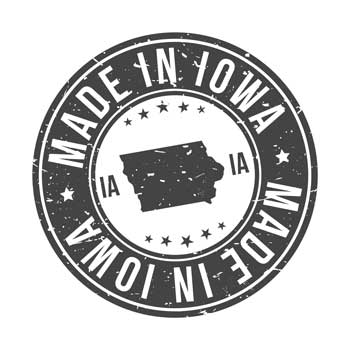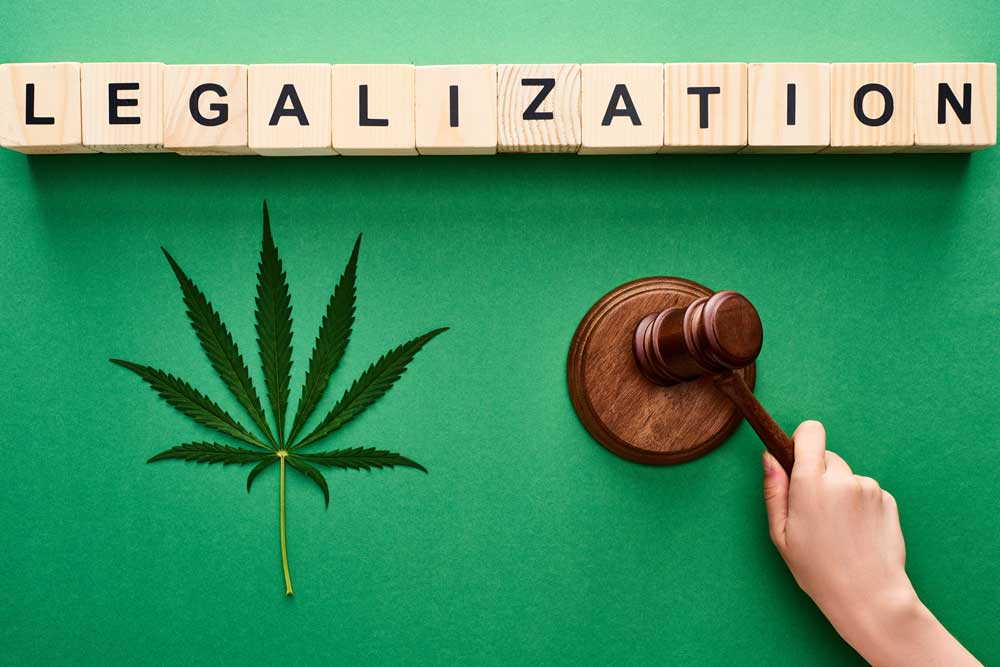 Hemp, unlike its well known cousin cannabis, is Federally legal in the United States (December 2018, Farm Bill).  Since its inception into the world of approved crops, all hemp-derived products have flooded the markets with a range of products.  Most of Hemp's popularity is in the realm of health & wellness, but it does have many industrial uses as well. Hemp seed oil contains omegas 3-6-9, Hempen rope/textiles are known to be very strong, "Hempcrete" is a concrete alternative growing in leaps-and-bounds, and the plant itself is a very fast, robust crop that can be cultivated on a large scale for a fraction of the cost of some others.
Hemp does share some similarities to cannabis, but one of the defining reasons it was removed from the banned list was its low THC content.  THC – Tetrahydrocannabinol – is the cannabinoid found most prominently in cannabis that is largely responsible for the psychoactive effects (or "high") that people feel when they consume marijuana.  Hemp is known to have very little (almost negligible amounts of THC) around <0.3% on average.  For this reason, Hemp has been deemed safe for the public as it does not have any psychoactive association like its "dopey" plant relative.  
The most notable reason Hemp is sky-rocketing to prominence is one of its plant compounds: Cannabidiol, best known by its moniker "CBD".  Cannabidiol is responsible for a wide range of health boosts: anti-inflammatory, pain blocker, sleep aid, mood balancer, mental booster, gastrointestinal support, and even helps in the fight against cancer.  What can't CBD do? That list is a lot shorter than its resume of benefits.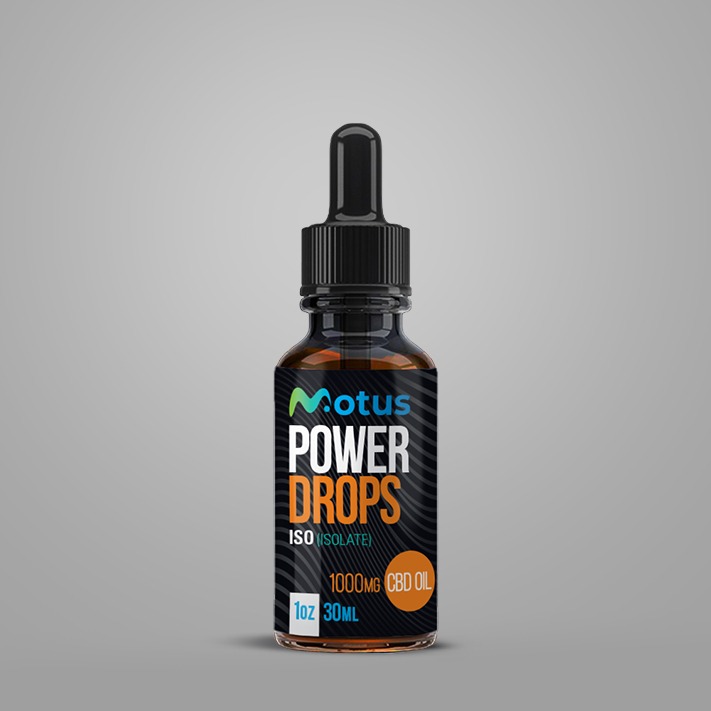 Hemp Cannabidiol oil is a very diverse product: it can be taken under the tongue to be absorbed sublingually; it can be applied topically and rubbed onto sore or enflamed areas; and it can be added to food and drink to digested.  Hemp CBD oil is a fantastic product for athletes because it is so versatile – it can be taken for an energy boost, to enhance mental focus, to improve sleep the night before a big performance, to soothe aching muscles or to reduce swelling/inflammation.  CBD oil is also popular because it usually contains beneficial omegas-3-6-9.  Hemp seed oil is a common carrier for CBD, and it naturally has a lot of synergistic effects with cannabidiol being from the same plant. 
Topicals containing hemp-derived CBD have a broad spectrum of delivery methods: creams, gels, sprays, oils and roll-on applicators.  Many athletes turn to the soothing relief of a CBD topical when pain or swelling strikes, or if they are injured and they want to avoid inflammation.  Roll-on applicators are a great method of easing sore muscles, as the roller distributes CBD relief to the affected area it also massages the muscles.  How quickly Cannabidiol is absorbed into the skin and how long relief lasts for are very individual, but generally speaking topicals are fast acting.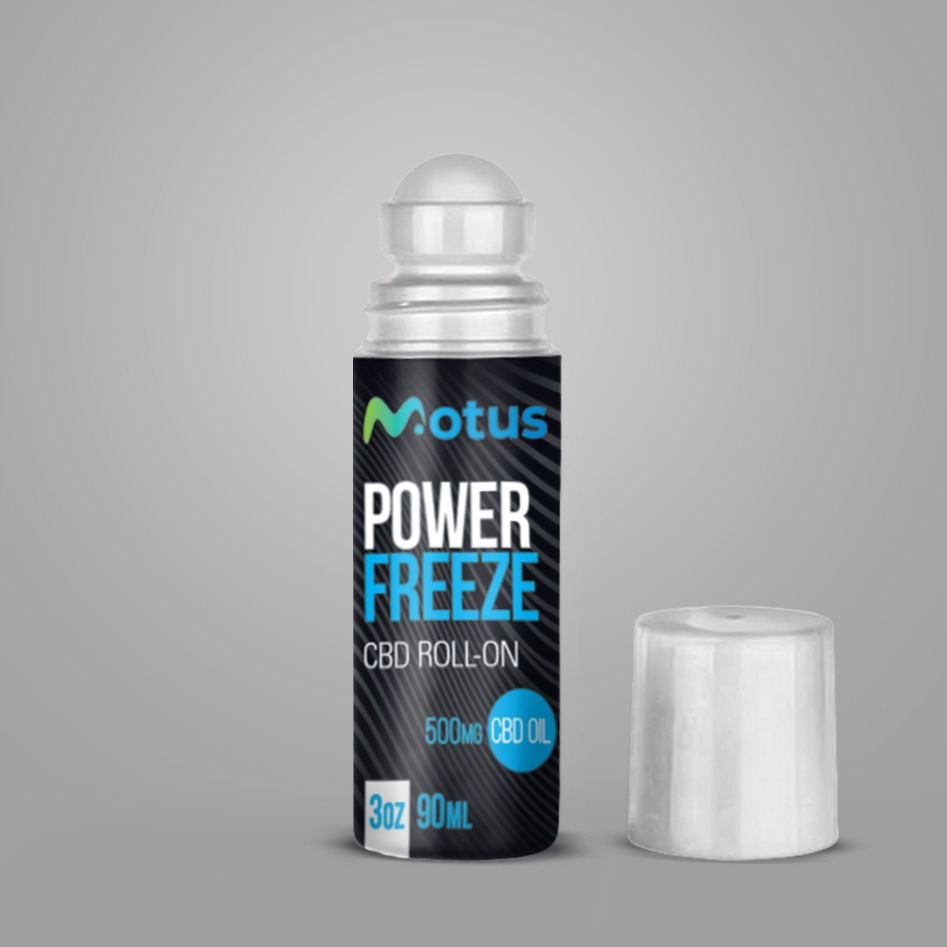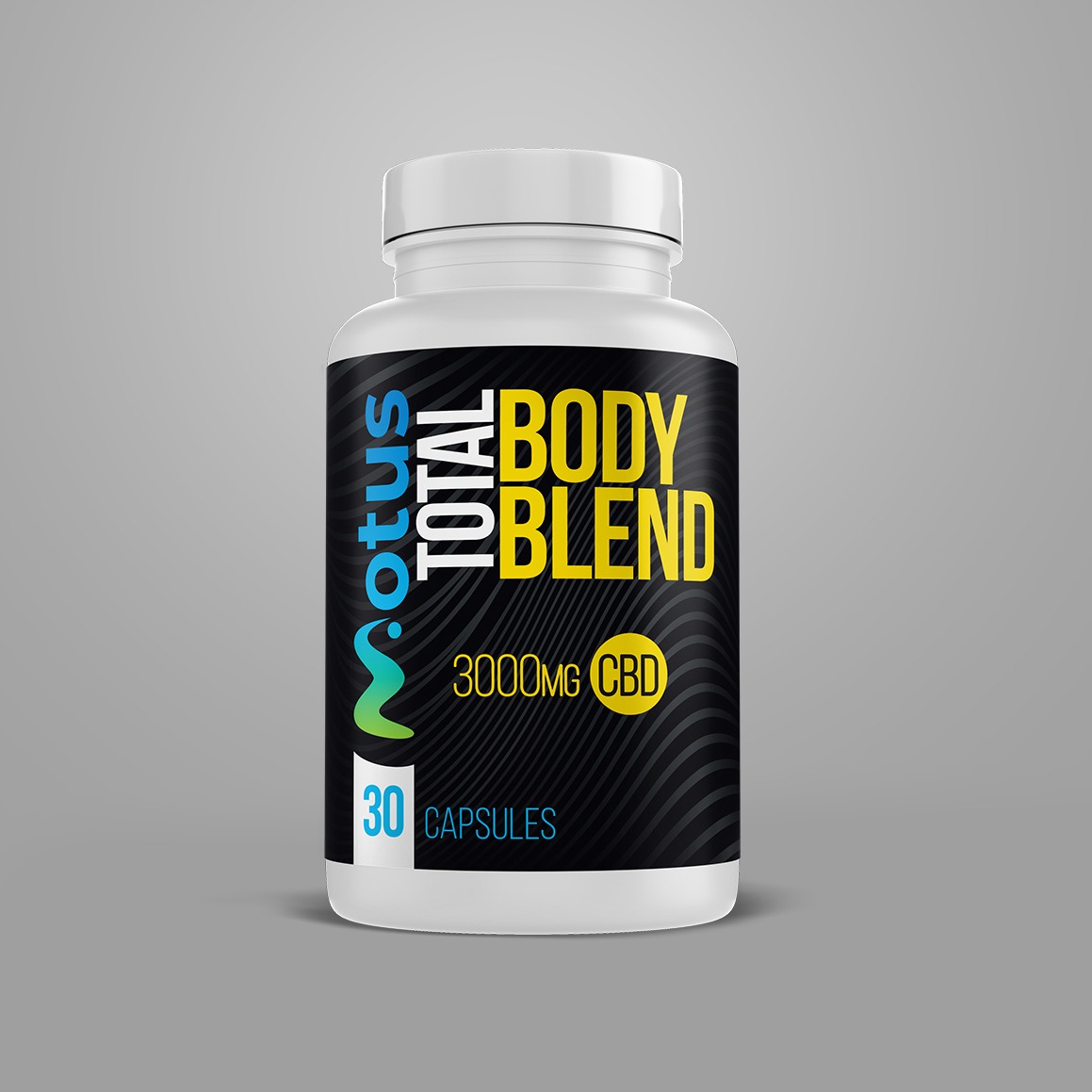 Hemp CBD capsules have gained traction in the last handful of years due to their convenience and consistency.  Capsules have to be digested, so the effects of the encapsulated CBD usually take a bit longer to take hold.  Nonetheless, the duration and potency of CBD ingested in this way are usually the longest/strongest.  Many athletes take CBD as an energy-boosting pre-workout, or to calm their nerves/muscles as a post-workout.
stay informed, stay focused
is hemp or cannabis not yet approved for public use in your home state? talk to your municipal government or state politicians about what is happening in the realm of cbd.  stay in-the-know and make sure you're checking your state's online resources for all the up-to-date information on hemp, cbd and how you can experience this life-changing natural remedy.