There's definitely enough stress in everyone's lives these days, from the uncertainties of global health crises to the everyday stress of life. Many people don't realize, but your mood can be one of the major causes and effects of poor health. The only way to reduce the strain on your mental, physical and even your spiritual health is to find your inner peace, but that's easier said than done. The key to achieving true calm is to find the right combination that unlocks your mind & body from the holds of stress, fatigue and anxiety.
When you don't manage your stress levels properly it's a slippery slope towards anxiety, aches and pains, sleep issues, digestive problems, weight gain and so much more.  It can also be difficult to find the time to relieve stress, with a packed daily schedule usually contributing to your overall feelings of frustration. This leads many to lean on substances like alcohol or pharmaceutical drugs to manage their stress levels, but these aren't solutions as much as they are new problems piled on top of existing ones.  What if instead of stressing about how stressed we feel and relying on destructive habits & substances, we instead invested in a safe, natural and proven plant-based remedy like hemp CBD?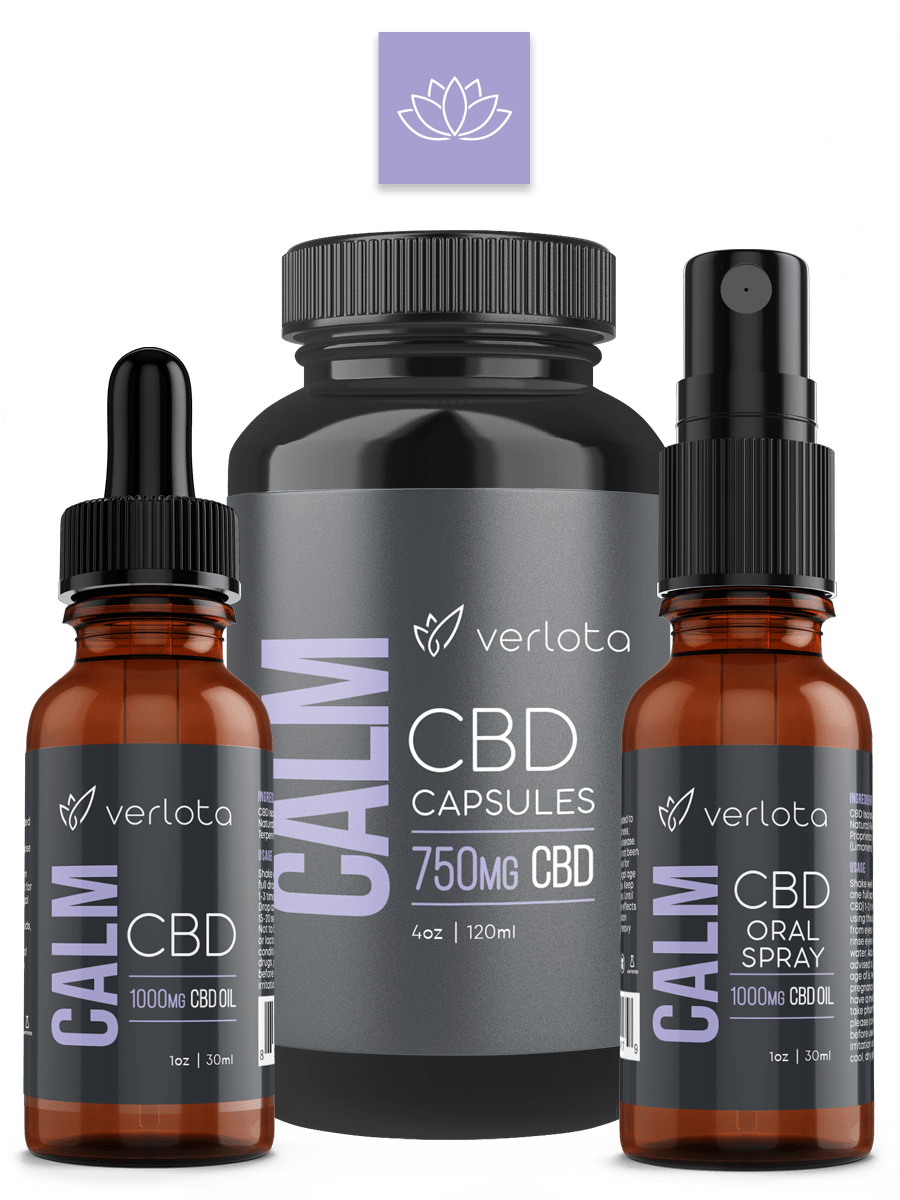 Verlota's CALM CBD is specifically designed to induce calm, relaxation and free your body and mind from the burdens of stress and chronic anxiety. When you take Verlota CALM CBD it targets specific receptors located within the Endocannabinoid System (ECS) which directly interacts with the nervous system. Verlota's CBD indirectly helps to maintain the body's anandamide levels – a crucial neurotransmitter that regulates all the good-feels, wellbeing and happiness we're seeking in our daily lives.  Hemp-derived CBD is the safest way to manage your anxiety, it is non-psychoactive and it does not have any sedative effects.  You can take hemp CBD throughout the day, in any situation for any reason.  Feel centered, achieve your ideal calm and be at peace no matter what comes your way with a healthy dose of CALM CBD from Verlota.
BALANCE
The standard for growth and daily function.
ENERGY
Positive physical and mental energy powers us through life.
IMMUNITY
A strong immune system is the key to living a healthy life.
CALM
A relaxed mind produces a capable body.
SLEEP
Optimized sleep allows peak performance.