As pet owners, we spend a lot of time worrying about the health and wellbeing of our pets. We obsess about making sure that we are feeding them the right food to maintain a healthy coat and gums, but there are factors we rarely consider when trying to maintain the health of our pets: their sleep. When we get less than our average 7 to 9 hours of sleep we notice that our days can feel long and we'll become sluggish towards the end of the day. Dogs require more than twice what we do.
The average dog requires 14 to 16 hours of sleep a day to remain their rambunctious selves. If they are having issues with maintaining a regular sleep schedule it can lead to a laundry list of health problems, lethargy and even changes in attitude. In this blog we will take a look at some factors that could be inhibiting your pet from getting their 16 hours of beauty rest and how our pet CBD Oil can help with your dog sleep.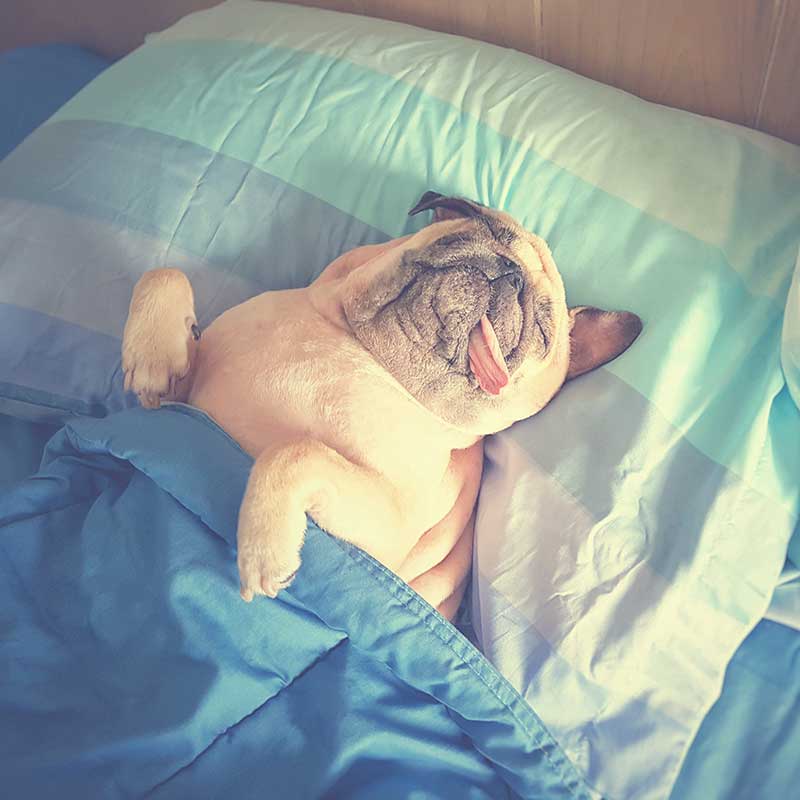 Puppy CBD for sleep is also worth exploring as young dogs are just like our human kids – they need all the rest they can get to grow big and strong like the rest of us.  CBD for dog sleep isn't a drowsy sedative meant to knock your pets out, it is essentially a natural calming supplement that can also help our dogs relax and feel less strain from pain, inflammation or nausea.  If you've ever wondered "will CBD help my dog sleep?" then this article is a good place to begin.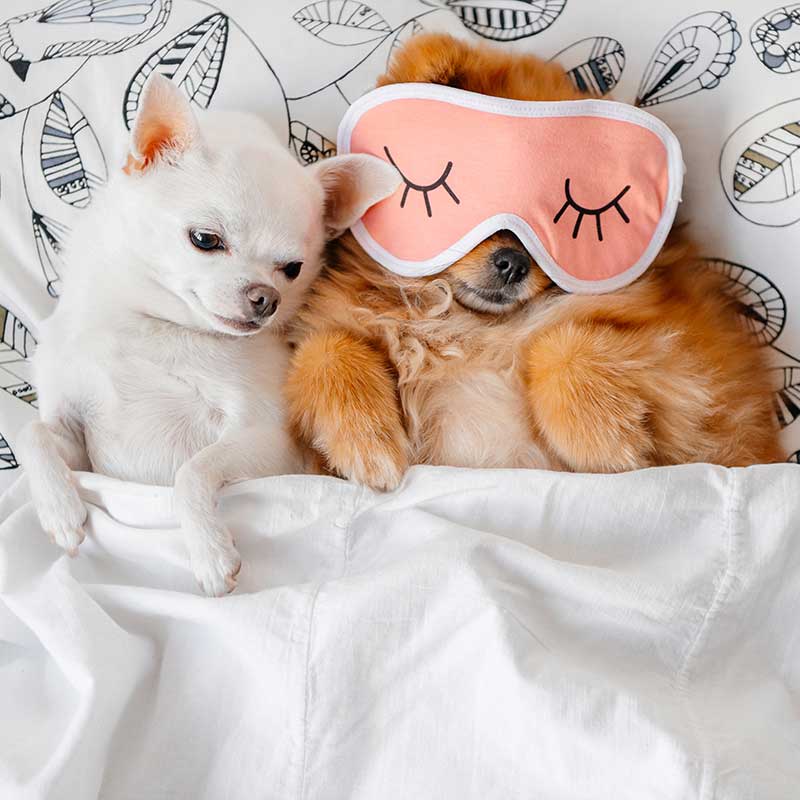 Just like with us pet owners, when your dogs aren't getting sufficient sleep it could be stemming from a host of different issues varying in severity.  If you notice that your doggo seems disoriented or is acting on edge during the day it could be a sign that Fido isn't getting a full night's rest. Restlessness, stress, anxiety, snoring and even the rare sleep apnea in dogs could be the culprit.  Sometimes the problem isn't what's ailing your dog but what they're lacking in their daily diet or fitness routine.  Including CBD to help your dog sleep can be an affordable option for soothing your pup's nervous ticks, ease their aches & pains or help to stimulate their poor appetites.