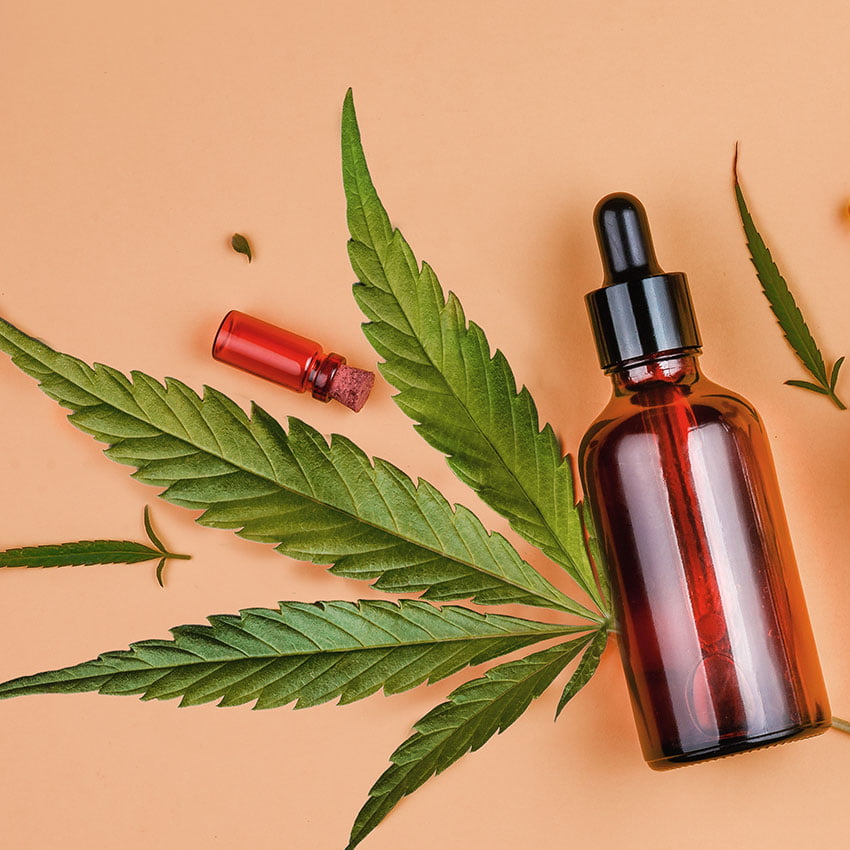 Since its discovery in the 1940s, hemp derived has been the hot topic of debate between health professionals, the government and farmers. For years the conversation has raged on about what CBD can do for a person's health and how it interacts with the body. Countless studies have been done and are being done on the extract to find out exactly what it does and how it does it. New discoveries are being made constantly and CBD has seen a boom in popularity over the past 10 years. Its biggest boom came just a few years ago – 2018 – when hemp was given the "green" thumbs up to be cultivated by American farmers. Creating another massive boom in production and popularity in the United States.
With CBD now completely legal across the United States, it has kicked the door open into popular culture and now we see athletes, actors, influencers and the likes promoting the healing benefits of CBD and how it can change your life. Now it seems like wherever you look or whenever you open an internet browser you are inundated with CBD roll-ons, creams, tinctures, oils, snacks, drinks, powders and the list goes on. Don't get us wrong, the plethora of products and information available to us about CBD is encouraging and exciting, but it can make things confusing to those who are new to CBD and are trying to understand which product, of the hundreds, are right for them. One of the biggest questions revolving around the two most popular CBD delivery systems: CBD oils and tinctures. What's the difference? Is there a difference? In this article we will take a look at CBD and the many benefits it offers us, while differentiating between oils and tinctures. We're positive that by the end of this article, your friends will be asking YOU to answer their CBD questions.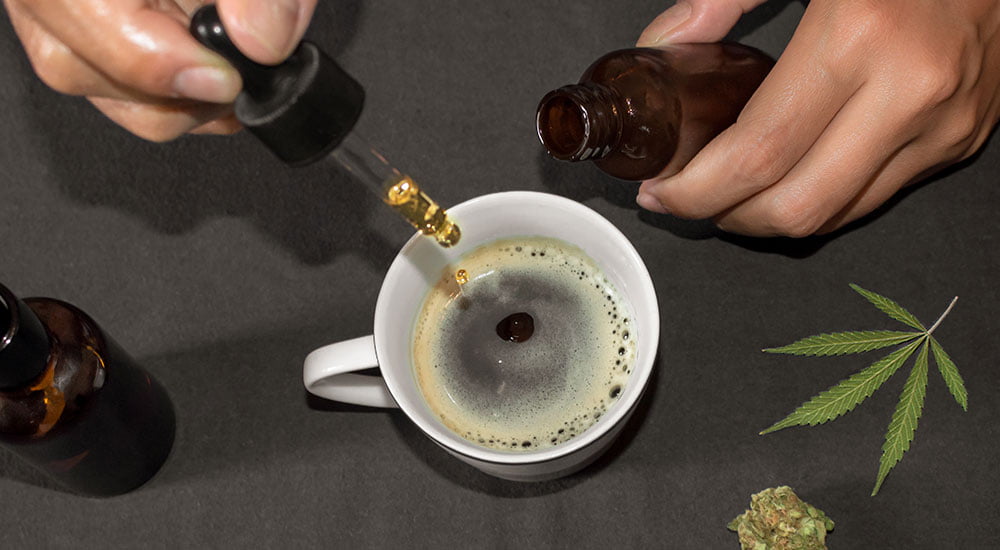 Even though CBD has only been popularized in the past 10 years, and discovered by modern science in the past 80, it has actually been around much-much longer than that. Roughly 10,000 years and quite possibly longer. CBD has been used by indiginous tribes and peoples for thousands of years due to the healing benefits of the hemp plant. Even without modern science, civilizations of the past knew that there was something to this wonderful herb and managed to use it for many applications. They knew something the rest of the world didn't for centuries and we are only now managing to catch up. Even though we're slowly catching up to our ancestors, there are still questions about the extract that have us scratching our heads.
Even though there is ample documentation and studies that show how CBD tinctures and oils work with the body to aid the endocannabinoid system, the system that every mammal has and controls the health of many integral organs and systems, we still don't fully understand how it works. What we do know is that CBD shows positive reactions with the human body and a host of ailments like: pain, inflammation, anxiety, neurological disorders (seizures) and the list – quite literally – goes on. But while the effects of CBD are fantastic and the relief it offers many is equally as impressive, the wealth of products and information can still make things quite confusing when finding the product that is right for you. Most commonly, a CBD oil vs tincture.
Like we've said a few times in this article, CBD comes in many shapes and sizes and choosing which one depends on a few factors like lifestyle, application and personal needs. Even though you can get CBD in the form of shampoos, drinks, powders and creams, the most popular delivery system is usually a tincture or CBD oil. On the surface, the two can look quite similar. In fact, they are rather similar, but at the same time they aren't.
CBD oil is made through a process that uses agents like coconut oil, flax-seed oil, hemp seed oil (the most popular) or grapeseed oil to dilute the hemp plant and extract the CBD. Once the CBD is extracted into the oils, it is bottled, shipped and stored until sale. The shelf life of CBD oil is completely dependent on the oils used during extraction.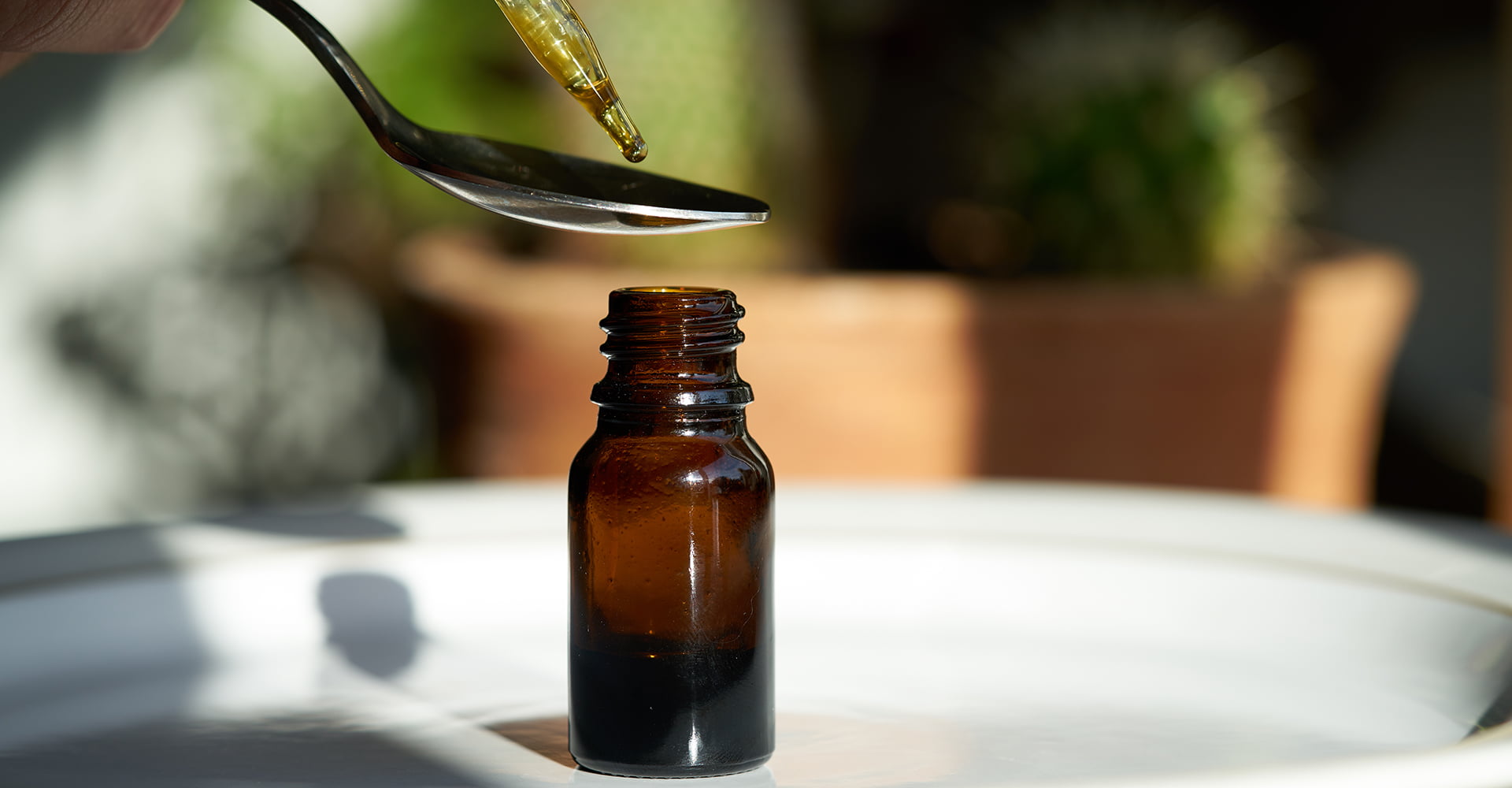 CBD tincture – however – is extracted from the hemp plant using an alcohol based process. When this process takes place, the hemp is soaked in an alcohol – most commonly distilled-grain ethyl or isopropyl alcohol – and a water base to extract the CBD from the plant. The advantages of the Tincture vs Oil after being extracted in this way is that the extract will be more easily absorbed into the body and, due to the process, increases the products shelf life as well.
While CBD oil vs Tincture really comes down to the extraction process, there are a few extra differences on top of that to separate the two. For instance, CBD tinctures usually add some type of flavouring or essential oils for added health benefits. Due to these additions, it's quite common to see CBD tinctures used in cooking, baking or a tasty addition to a morning coffee or tea. It's not that these extracts taste bad and need the additional flavouring, most CBD products are virtually tasteless, but they can help those who aren't as accustomed to the earthy taste that is produced by the extracts.
Another difference between CBD oils and tinctures is the potency levels. Historically, CBD tinctures are usually more potent than CBD oils. Like we mentioned above, this is why they're often used in drinks and food preparation.
While the difference between CBD tinctures and CBD oils seem to be negligible, they are actually quite substantial when you take into account the differences between an individual's lifestyle when compared to another. That's really what the key difference between the two products comes down to: Lifestyle. If you are the kind of person who likes to take their essential oils or medicines directly, then a CBD oil may be the right choice for you. CBD oils are recommended to be taken sublingual – under the tongue – instead of inside foods and drinks due to the fact that it is an oil base instead of water soluble. If you are the socialite who likes to experiment with drinks and cooking, then a CBD tincture may be more your speed. At the end of the day, it all comes down to personal preference.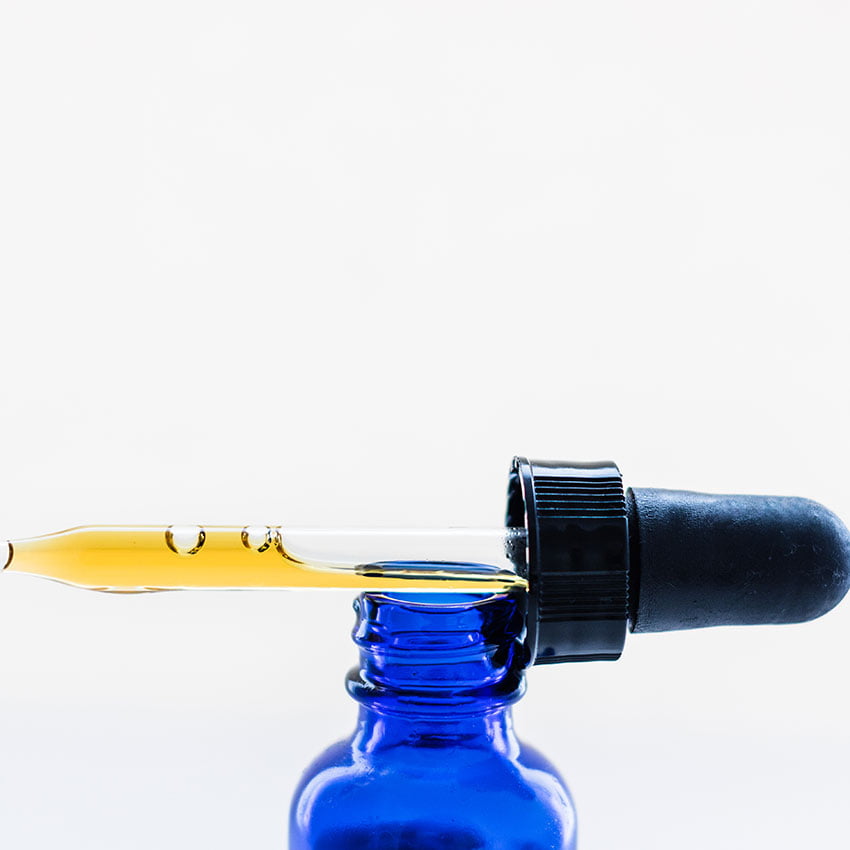 Both CBD oil and CBD tinctures offer the same healing benefits of CBD. At their core, they are CBD products after all so the relief of pain, nausea or other ailments will be improved by taking either. A more severe pain can still be improved by a CBD oil – although it is less potent – by ingesting a stronger dose. Due to the fact that CBD contains ZERO to little THC – the psychoactive ingredient in cannabis – CBD will not get you high or run the risk of an overdose if you take too much. CBD is easy to dose, adjust and find a comfortable match for yourself. Because when it comes down to it, the type and amount of CBD you take is completely dependent on what you are in search of.
Is CBD tincture the same as CBD Oil?
Yes and no. While both offer the same healing benefits of CBD, the extraction process is what sets the two products apart the most. CBD oil being a more oil based extract while tinctures are diluted using an alcohol based process.
How do you use CBD tinctures?
CBD tinctures can be used in the same way as a CBD oil. Most commonly using the sublingual approach. That is when the CBD tincture dosage is applied directly under the tongue for faster absorption. Because tinctures usually add some type of flavor or essential oils, they can also be used in cooking, baking and cocktails.
What is the strongest form of CBD oil?
CBD oils come in many different potencies ranging from 250mg to 3000mg. The "strength" is completely dependent on the consumer.
How do I choose a CBD tincture?
It fully depends on the lifestyle of the customer. Do you want a stronger potency or added flavor? Finding the right tincture depends on the lifestyle and problems the user is looking to solve.
How long does it take for CBD oil to work for joint pain?
When taken with the sublingual approach, effects should be felt within 20-30 minutes, but for best results the oil should be taken for up to 2-weeks before truly noticeable results will be felt.
Can I rub CBD oil on my skin for pain?
CBD Oil can be used topically for pain relief, but doesn't offer the same relief that a roll on or topical cream can. CBD tinctures should not be used on the skin as they contain different ingredients (flavors) that can irritate the skin.
Do you drink CBD oil or rub it in?
Both are acceptable, but the most common way to ingest CBD oil is by adding the recommended drops under the tongue so that it can absorb into the body faster.
Are there any bad side effects of CBD?
CBD can not be overdosed on or, that we know of, harm the body when taken in excess. However, it is not recommended. The main "side effects" of CBD when taken in excess are diarrhea and/or headache.
What is CBD tincture used for?
CBD tinctures are used for the same things as CBD oils. CBD oil is basically the same as CBD oil. The main difference comes from the way in which it is extracted and the oils & flavors added afterwards.